Testimonials
Reviews from my marvelous clients
TESTIMONIALS
What People Are Saying
Kudos from Clients
I received a single line from a client after doing an edit. It said "I love you man".
"rare combination of professionalism and personability"
Eileen is my go-to person for updating my website! She is a rare combination of professionalism and personability. She is knowledgable regarding social media and the latest website tools. I can give her an idea and she will find the best way to execute it. I highly recommend her to anyone looking to set up or update their website, or if you need help navigating the world of social media.
"I felt immediate relief"
Hey folks. A quick hello. I want to share that I recently reached out to Eileen for some social media advice and I was so impressed with her suggestions and insights regarding my needs.
I felt the immediate relief of knowing that I could trust her to take care of the behind the scenes tweeking & SEO of my website. Plus, I have hired her to put together a plan & schedule for me to engage with future clients with ease.
I am also reminded of the importance of hiring someone else so I can focus on things that I am better at. Thanks Eileen
"truly grateful for her knowledge and expertise"
Hello my name is Drupti Glowinkowski and I wanted to share how amazing Eileen has been. From the very beginning when I had no idea how and what to do to setup and run my site.  Eileen was great at keeping the information simple and easy to follow.
She is attentive and responds quickly to any questions or concerns. She has helped me evolve my site and continues to be supportive, no matter how small the task is.
When you're not a technical person everything seems hard, she has helped me every step of the way.
I am truly grateful for her knowledge and expertise.
"She ensured that I was completely happy"
I am truly grateful for all your help.
It has been a pleasure to work with Eileen. When designing my website, she consulted with me every step of the way. Communication was always quick and efficient. She ensured that I was completely happy with all of the details. She was open to any changes I wanted to make, and would make those changes promptly. I am very happy with my website and I look forward to continuing to work with Eileen as my website designer. I would highly recommend Eileen Dreams to anyone in need of website design/maintenance. 
"Eileen is patient & understands a client's needs."
I was very fortunate in deciding to have Eileen create my Glass Pumpkin website!  She has been, throughout the whole process, a tech mentor apart from being a creative, imaginative and  knowledgeable professional.  She probably could not envisage that she would be dealing with a client who was so lacking in the basics of technology.  Thanks to Eileen's patience I even entered into the world of zoom… 
Eileen is patient and understands a client's needs.  But most important for me was that she was able to find the tools with which to convert my sometimes off the wall, out of the box ideas and requests into a workable reality, and then integrate it all into the web pages. 
Thank you Eileen for creating my lovely website!
"accurate, professional, & completed in a timely manner."
Eileen's work is absolutely the best. She helped re-design and set up my business web page after a long period of inactivity. I am so pleased with the results. Her work was accurate, professional, and completed in a timely manner. I have nothing but good things to say and highly recommend Eileen for your next project.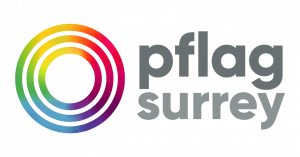 Dear Eileen Dreams:
Thank you for your generous donation to Pflag Surrey. Your community support goes a long way in improving our communication, understanding, and goals with Pflag Surrey.
Our parents, families, friends and allies of the Lgbtq2 need more Peer-to-Peer Support.
One way we are achieving this is through the Pflag website which has been live since June 2021.
With your support we are able to maintain, operate, and update the Pflag Surrey website with support related information and resources.
This is our first year reaching out for our community support and we appreciate you coming on board to help us.
We will be displaying your company logo on the Pflag Surrey website as a proud supporter.
Sincerely
Chris Paige (he, him)
Pflag Surrey
1-888-530-6777
surreybc@pflagcanada.ca
surreybcpflag@shaw.ca
www.pflagsurrey.ca
Pflag Surrey recognizes that our work takes place on the ancestral, traditional, and unceded territories of the, q̓ic̓əy̓ (Katzie), q̓ʷɑ:n̓ƛ̓ən̓ (Kwantlen), kʷikʷəƛ̓əm (Kwikwetlem), xʷməθkʷəy̓əm (Musqueam), qiqéyt (Qayqayt), semy'ome (Semiahmoo), and the sc̓əwaθən məsteyəxʷ (Tsawwassen) First Nations.